Busche's Garage charges $75.00 per hour, minimum charge is $30.00
Busche's Garage is not open to the public. You can't walk in to buy a jacket here. It is a private and exclusive by appointment or waiting list only business. This means you have to contact me by Email before you show up at the door. I have set the business up this way for many reasons but the most important is because I am the only employee and my time is limited.
My new shop has many features to make working in it more efficient and productive such as the bike lift in a pit so it is flush with the floor. I have equipped the shop with brand new tire machine and balancer, bike lifts, 20t hydraulic and 3t arbor presses, air system, soda/sand blaster, parts washer, drill press, MIG welder, many special tools like pullers and more.
Because I want to be as environmentally responsible, I have proper recycling of waste oil, antifreeze, oil filters, oil containers, tires, batteries, paper, cardboard and plastic.
I thought I would do a short video to show you around my facility. I am equipped to handle just about anything that comes through the door so contact me today to get on the waiting list.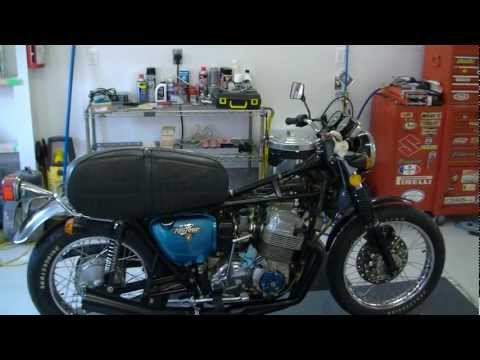 Below are pictures of some of the customer bikes I have worked on here at Busche's Garage I really enjoy working on these old girls and am here to help you enjoy your Classic Motorcycle.